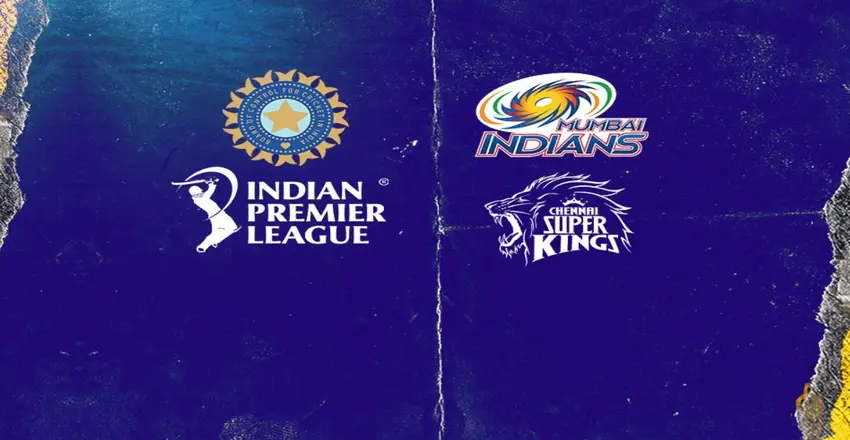 IPL 2022 Viewership – IPL 2022 TV Ratings: A top official of the BCCI has finally admitted that fall in IPL 2022 TV Ratings is alarming. But according to him, the reason for fall of TV ratings is due to failure of teams like Mumbai Indians and Chennai Super Kings.
"Let me admit, there is dip in IPL viewership. But it is not due to cricket fatigue or anything as projected by media. It is actually due to dip in form for teams like Mumbai Indians & CSK. Between them they have 9 IPL Titles, they are very popular. As these teams are not doing well, it has affected the TV Ratings", admitted the BCCI official
"There is a slight dip in viewership, but the numbers are not alarming. I don't see them having any impact on the media rights sale," IPL Chairman Brijesh Patel was quoted in media.
IPL 2022 Viewership: For the 1st time BCCI official admits dip in IPL ratings, says 'MI & CSK failure led to fall in TV Ratings'
IPL 2022 TV Ratings – Has MI, CSK failure impacted ratings: According to a study done by TAM in 2020, Mumbai Indians and Chennai Super Kings are the most watched teams in IPL.
The matches involving these two teams always rate higher than other matches.
As per InsideSport internal analysis for IPL 2021 data CSK, MI, KKR matches collectively contributed 41% of total viewership of the last season.
7 of the top 10 most watched matches last season involved one of these 3 IPL teams.
This year MI & CSK have failed to click. Both are currently lying at No. 10th and No. 9th position in IPL 2022 Points Table.
This clearly proves that dip in form for MI, CSK and even KKR has hit IPL Ratings hard. But according to IPL Chairman Brijesh Patel – there are some other reasons due to which ratings have seen drop this IPL.
"Things have opened up and people are travelling compared to what we faced in the past two years," Patel said. "We also believe a lot of people are now watching the games at restaurants, pubs and clubs. What we see is one connection and hundreds of people watching," the IPL Chairman was quoted in the media.
How much the IPL ratings have fallen? The TV viewership across age groups has fallen by over 30%. Advertisers, marketers all are jittery and surprised with such fall. InsideSport can confirm that some of the advertisers and agencies have started knocking the doors of official broadcasters for compensation for fall in RATINGS:
Sources told InsideSport that advertisers are asking broadcaster Disney Star India to compensate them for the drop in viewership.
It is worth noting that Star Sports this year had hiked the ad rates by almost 15 to 20%.
"See we have paid 15% more and the numbers are down by 28-30%. It's quite a dampener for us. We obviously are talking to Star Sports for some compensatory inventory and hopeful of the solution", said one of the advertiser on IPL 2022 this year.
Shashank Srivastava, senior executive director (marketing & sales), Maruti Suzuki India also has been quoted by FE on dip in ratings. Maruti too are in discussion with Star Sports for the compensatory spots according to Srivastava.
"In the first 25 matches this season, if you look at our TG, which is male and between 22 and 40 years of age, the TVR (television ratings) drop is around 58% and much higher than the average viewership decline of around 30-35%," said Srivastava. "We are in discussions with Star Sports to provide additional FCT (free commercial time) on live matches so that the overall reach numbers and commitments that were made can be met.", he told Financial Express.
Follow us on (Google News) to read more Sports Related News